Are we getting completely hosed in Canada? (Ontario)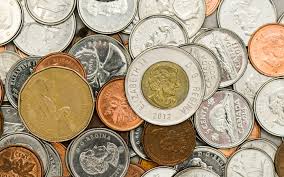 Staying in Florida for the last 10 days has been pretty eye opening.
-6.5% total retail tax -$1.07 per litre gas -family of 3 meal at a sit down restaurant $40-50
I have no idea what the income taxes are like but I bet they are quite a bit lower
So what gives? It can't just be hospitals and social programs. We are paying double the taxes per Capita than they are, not to mention much higher prices on consumer goods and services.
Also people point to there being more poor people in US and if you are not privileged and white you are suffering.
I am at Disney/Universal, and many malls, restaurants, attractions around the area, and there are a majority of black and Latino people enjoying the same amenities I am, so they are doing ok. (I know that may not be representative of the demographic as a whole, but it means they are not all suffering)
I just don't see what we have in Canada that makes us think our system is any better than the one down here for the huge gulf in difference in taxation and cost of goods and services.
We are getting maybe a marginally better quality of life (debatable) for a massively higher COL.
submitted by /u/Soggy-Selection8940
[link] [comments]Source