Finalists revealed for Insurance Business Awards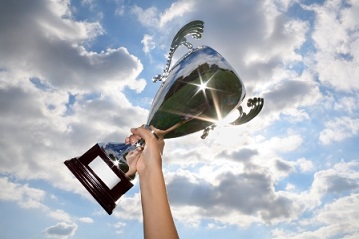 The first set of finalists for the first annual Insurance Business Awards, brought to you by Markel and produced by Insurance Business Magazine, have today been announced.
Over 190 finalists in 18 categories have been drawn for the awards, which cut a wide swath across the insurance channel and are a chance to secure industry recognition and celebrate the very best the country has to offer.
The Insurance Business Awards celebrate the outstanding work done by insurance professionals across Canada, and will take place on the evening of Wednesday November 30 at the Liberty Grand in Toronto.
Karen Barkley, president of Markel Canada, said the insurer was excited about the upcoming event and looking forward to "celebrating some industry success stories," adding that the company would be supporting the awards as both a sponsor and a nominee.
Chris Davis, the Insurance Business Awards' operations manager, commended the impressive feedback from the insurance community.
He said: "The number of recommendations and nominations for brokers and the industry has been outstanding… These efforts are a testament to the industry's belief in elevating the industry as a whole," adding that the evening promises to be "spectacular".
With more to be announced tomorrow, here are the first set of finalists for the Insurance Business Awards 2016:
South Western Group Award for Broker of The Year
Bryson & Associates Insurance Brokers Ltd – Scott Bryson
HUB International – Michelle Topping
Condominium Insurance Solutions – Jeff Rodin
Oracle RMS – Michael Di Nardo
Palmer Atlantic Insurance Ltd. – Joe Palmer
Rempel Insurance Brokers Ltd. – Shawn Graydon
Rogers Insurance – Bryce Kumka
Business Development Manager of The Year
Allianz Global Assistance – Karen Costain
Aon Canada – Andrew Ali
Burns & Wilcox Canada – Jodie Kaufman-Davis
Aviva Canada – Mitzy Gale
Creechurch International Underwriters – Cheryl Hobbs
HUB International – Susan Rutherford
Intact Insurance Company – Jeff Walker
RSA Canada – Kelly Hopkins
Sound Insurance Services Inc. – Debbie Arnold
Life & Health Advisor of the Year
BMO Nesbitt Burns – Jamie Wilson
Palladium Insurance – Gavin Mosley
Insurance Portfolio Inc. – Chris Gory
Milliennial Financial Group – Samuel Waxman
Morrow, Crossdale & Associates Inc. – Paul Crossdale
RBC Life Insurance Company – Rosanna Donnelly
Sun Life Financial – Aviva Huberman
Woodgate Financial – Jason Pereira
The Equisoft Award for Life and Health Insurer of the Year
Desjardins General Insurance Group
Empire Life
LaCapitale Financial Group
Manulife
RBC Life Insurance Company
Standard Life
Sun Life Financial
The Great-West Life Assurance Company
Pal Insurance Brokers Award for Young Gun of the Year
Bryson & Associates Insurance Brokers Ltd – Neil Bryson
Diamond Insurance Group Inc. – Simar Sidhu
Giles Financial Solutions Inc. – Dave Giles
Groupe Ostiguy & Gendron – Maxime Poulin
InsureLine Brokers Inc. – Aly Kanji
McDougall Hunt Insurance Brokers – Meagan MacDonald
PDF Financial Group Inc. – Peter Demangos
Reith & Associates Insurance and Financial Services – Crystal Underhill
Rempel Insurance Brokers Ltd. – Shawn Graydon
The Insurr Award for Advertising Campaign of the Year
AIG
April Canada
Aviva Canada
Economical Insurance
Markel Canada Limited
RSA Canada
Sun Life Financial
The Guarantee Company of North America
Trisura Guarantee Insurance Company
Wynward Insurance Group
Zurich Canada
Best Brokerage Under 10 People
Bedrock Insurance Brokers
CM Steele Insurance Brokers
Hatton Insurance Agency Ltd.
Jones-Dooley Insurance
Louis Meier Insurance Brokers Ltd.
ProBenefits Consulting Inc.
Sussex Corporate Risk