How am I ever supposed to move out?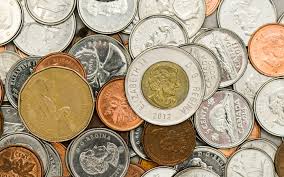 I live in Ontario. I'm 30 years old and still live with my parents. I make $3100/month after taxes. Here's my budget:
Car: 790/month
Insurance: 115/month
OSAP loan: 130/month
Phone bill: 100/month (25 for the tab and 75 for the plan – signed into contract for 1.5 years still)
Gas: 10/day so about 300/month (adjusting for a bit of an increase in gas pricing but it's $80-90 to fill every 10 days currently).
Food & Rec: 100/week so 425/month – this includes 25 per week for 1 social activity, 50-60 per week for food, and then 15-25 per week for toiletries and such or towards clothes etc.
Tire Change & Storage: $160 twice a year comes out to about 25 per month
Personal Line of Credit: $150/month minimum, prefer $250/month to pay off quicker
Winter Tires: $3000 for a set every 5 years comes to $25/month
Then some things I know I can cut like therapy ($375/month or $113/week 3 out of every 4 weeks), Spotify ($18/month), and overdraft protection ($15/month). After the essentials above, I'm left with about $1000. Adding in the extra $100 on the loan + the other things I can technically cut, down to $530
First I want to say – I realize I'm paying too much for my car. But seeing as there's some negative equity baked into the loan, I won't be able to afford to square it away and get something cheaper for at least 5 years. If that's my only option, I just have to accept that I won't be able to move out until I'm 35.
But any advice is appreciated. Because rent for a 1br is $2000/month and I can barely afford $1000/month. That rate just doesn't exist in my area. Wtf do I do? I don't qualify for jobs that pay 25-50% more than I currently make…
submitted by /u/Jurez1313
[link] [comments]Source