I may have won a contest with a cash prize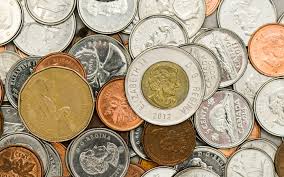 So I received an email from this contest I entered about how I was the winner. The cash prize is 5 figures. The instructions were to schedule a call so they can verify by asking me a skill testing question. They will then e-transfer me the cash prize. The call is scheduled for today and I am still in disbelief, this is a nice chunk of money that will really help me ALOT.
My question is, will there be any questions asked from my bank Tangerine or will the funds be on hold for receiving a 5 figure e transfer? There won't be any tax on any winnings in Ontario correct?
Thanks
​
Update #1 : I DM'd Newton's official Twitter account and they confirmed that it is indeed a real email.
​
Update #2 : Had the call with the social media manager who just asked me my date of birth and a very simple skill testing question (no bedmas required). They are just contacting all the winners first and then I will hear back from them sometime next week where they will be depositing the winnings into my bank account and not my crypto account.
submitted by /u/Ill_Gas8697
[link] [comments]Source