Job offer in a high COL living area, what what I ask for in terms of a hiring bonus.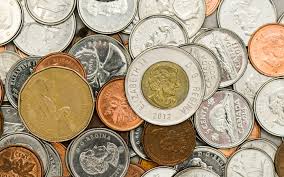 I had a Abbotsford BC based company reach out to me and offer me a job via linkedin.
I'm currently living in New Brunswick and its not really that nice here so I've been thinking about moving however my idea was to move to Sask or Newfoundland, not BC.
They offered me 90k/yr starting with up to 40k in bonuses if I meet the targets they set. I'm making 65k/yr salary right now but no bonus.
They've agreed to pay my moving costs (I don't own a home so I don't have that much to move) and they offered me a company car for business and personal use so I don't have to drive mine over.
My biggest worry about moving to BC is the cost of housing. From my research everything else is cheaper than NB but right now I'm paying $1500 plus utilities for a 2/1 in NB, similar apartments are $2200+ in Abbotsford.
Is there anything else I should ask for? I feel like I'm in a pretty good position, I work in a really niche field and although the pay isn't overly high it is in heavy demand right now and a lot of people I know in the industry are being poached right now.
Should I ask them for some sort of rental allowance monthly? Or ask them to cover my first month + deposit?
I have a phone call with them today at 2pm my time to finalize and accept the offer and I'm getting pretty nervous. I want to make sure I get the most out of this offer and spend a couple years enjoying BC comfortably.
submitted by /u/Coolslice1320
[link] [comments]Source