Will you be ready for retirement?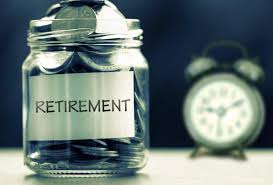 You work hard throughout your life so that you can live comfortably during this phase of your life.  When its time for retirement, your regular income may stop but your expenses will not. In fact, they might increase. Plans offered by life insurance companies are bundled products, offering the benefits of both insurance and investments. These products are designed to protect the value of your principal while at the same time provide you with steady returns.
How much money will you need for retirement?
It is often said, is this is the golden era of one's life.  And rightly so, after all the retirement planning gives you the freedom to live your life your way and do the things you enjoy doing. For a completely peaceful time, one needs to start planning as early as possible;
Consider your present age, the age you would like to retire and how long you will need income for.
Calculate monthly expenses, income and expected rate of inflation to get a picture of your expenses at retirement.
Evaluate all your current assets like bank deposits, investments, gold and other precious items and so on.
Assess how much these would grow over the years to ascertain your future asset value.
Deduct the expenditure calculated from the future asset value. What you will get is the actual pension plan required.
When will you retire?
Choose an age that coincides with the average age in your profession or push it later, so that you get a larger pension. Start investing early so that you can channel larger part of your savings for a comfortable retired life. It is recommended to start in your younger years, since the savings amount required will be less. While all of us would like to retire comfortably, the complexity and time required in building a successful plan can make the whole process seem a tad bit confusing. All it takes is a little homework, an attainable savings goal, a disciplined approach and a long-term commitment.
Where to get help planning your retirement?
Working with a Retirement Planning expert can help you create a realistic retirement plan that is designed around your plans for retirement. I can help ensure you don't outlive your money, minimize taxes and keep your assets in your family.